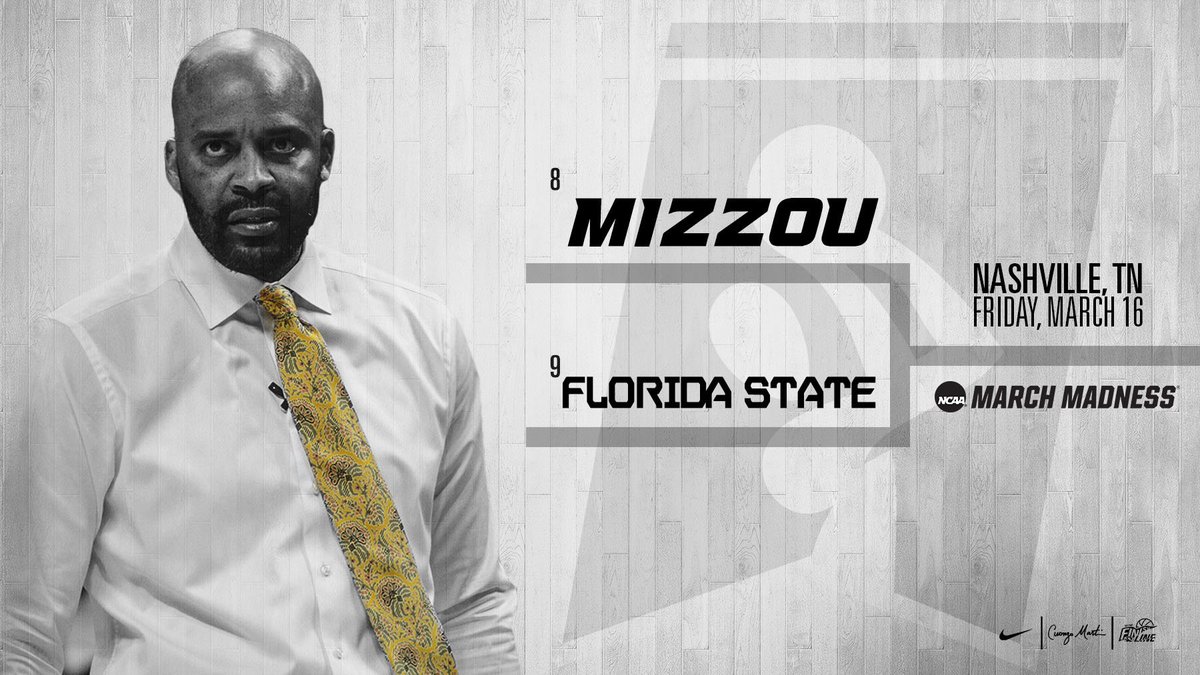 March Madness 2018: Missouri vs. Florida State live stream, start time, betting odds, TV info and ticket information for the First Round of the NCAA Tournament on Friday.
---
In the penultimate game of the First Round of the 2018 NCAA Tournament, the No. 9 Florida State Seminoles and No. 8 Missouri Tigers battle it out at Bridgestone Arena in Nashville in the West Region.
Despite being the lower seed, the Seminoles are narrow favorites entering the game.
How can you tune in to Friday's First Round game to get March Madness underway? All of the information you need to catch the action from the opening tip-off can be seen below:
Date: Friday, March 16
Start Time: 6:50 p.m. ET
Location: Pittsburgh, Pennsylvania
Venue: PPG Paints Arena
TV Info: TNT
Live Stream: Stream 1 | Stream 2 | Stream 3 | Stream 4
Tickets: Buy Tickets Here
Friday, March 16
No. 7 Texas A&M vs. No. 10 Providence | 12:15 p.m. ET | CBS
No. 2 Purdue vs. No. 15 CS Fullerton | 12:40 p.m | truTV
No. 4 Wichita State vs. No. 13 Marshall | 1:30 p.m. | TNT
No. 2 Cincinnati vs. No. 15 Georgia State | 2 p.m. | TBS
No. 2 North Carolina vs. No. 15 Lipscomb | 2:45 p.m. | CBS
No. 7 Arkansas vs. No. 10 Butler | 3:10 p.m. | truTV
No. 5 West Virginia vs. No. 12 Murray State | 4 p.m. | TNT
No. 7 Nevada vs. No. 10 Texas | 4:30 p.m. | TBS
No. 8 Creighton vs. No. 9 Kansas State | 6:50 p.m. | TNT
No. 3 Michigan State vs. No. 14 Bucknell | 7:10 p.m. | CBS
No. 1 Xavier vs. No. 16 Texas Southern | 7:20 p.m. | TBS
No. 4 Auburn vs. No. 13 College of Charleston | 7:27 p.m. | truTV
No. 1 Virginia vs. No. UMBC | 9:20 p.m. | TNT
No. 6 TCU vs. No. 11 Syracuse | 9:40 p.m. | CBS
No. 8 Missouri vs. No. 9 Florida State | 9:50 p.m. | TBS
No. 5 Clemson vs. No. 12 New Mexico State | 9:57 p.m. | truTV
Saturday, March 17
No. 1 Villanova vs. No. 9 Alabama  | 12:10 p.m. ET  | CBS  | (Pittsburgh)
No. 2 Duke vs. No. 7 Rhode Island  | 2:45 p.m. ET  | CBS  | (Pittsburgh)
No. 5 Kentucky vs. No. 13 Buffalo  | 5:15 p.m. ET  | CBS  | (Boise, Idaho)
No. 3 Tennessee vs. No. 11 Loyola  | 6:10 p.m. ET  | TNT  | Dallas
No. 1 Kansas vs. No. 8 Seton Hall  | 7:10 p.m. ET  | TBS  | (Wichita, Kan.)
No. 4 Gonzaga vs. No. 5 Ohio State  | 7:45 p.m. ET  | CBS  | (Boise, Idaho)
No. 3 Texas Tech vs. No. 6 Florida  | 8:45 p.m. ET  | TNT  | Dallas
No. 3 Michigan vs. No. 6 Houston  | 9:45 p.m. ET | TBS  | (Wichita, Kan.)